Date: 10.31.08
Author: Andy
Title: Oakley X Andrew Petterson

In a special 50-piece project done with Oakley, artist Andrew Petterson has hand-painted fifty separate frames. With the iconic Frogskin becoming the base of each design, we see a link between Oakley's past and the contemporary art styles of Andrew Petterson. Each frame gets a different style of artwork that you are unable to see until you actually purchase and remove the packaging.

Oakley chose select boutiques to carry this special release, and Primitive was one of the few. Customer Steven Enos bought one of the two that Primitive received today.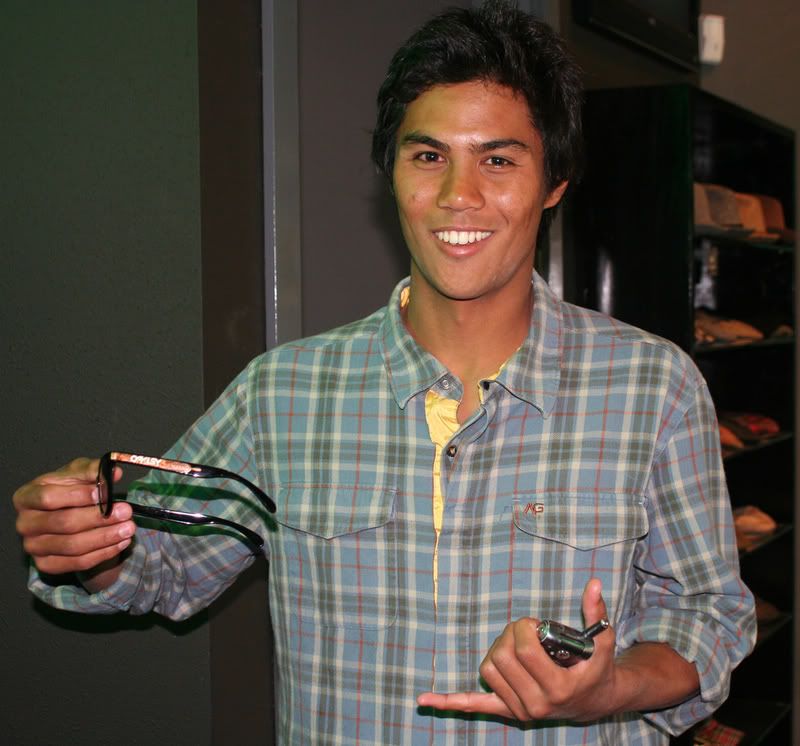 Thanks Steven!